TWO NEW GOLD AWARDS FOR NEPTUNE RUM
Neptune Rum has been awarded two Gold Medals in the prestigious Luxury Masters 2021 Awards in the super-premium and ultra-premium rum categories.
Neptune Rum Barbados Gold lived up to its name taking gold in the Gold - super-premium class while Neptune Rum Caribbean Spiced was awarded gold in the Spiced – ultra-premium category.
Judges remarked on Neptune Rum Barbados Gold's "caramel and gentle spice" aromas, adding that it delivered "good balance". While Neptune Rum Caribbean Spiced received a gold medal for its "gentle spice and good balance". Panellists confirmed that both would be "great for mixing in cocktails".
The Luxury Masters Awards, chaired by The Spirits Business, set the standard of excellence in luxury spirits allowing key brands from across the world to achieve recognition. All spirits classes are independently judged by leading spirits specialists through blind tasting.
On the recent wins, Raymond Pugh CEO of Neptune Rum says:

"We are thrilled to have picked up not one but two of the industry's most prestigious gold awards for our exceptional Barbados Gold and Caribbean Spiced Rums. We are especially proud of this recognition for Neptune Rum Caribbean Spiced which we have worked extremely hard on over the past year to refine and perfect."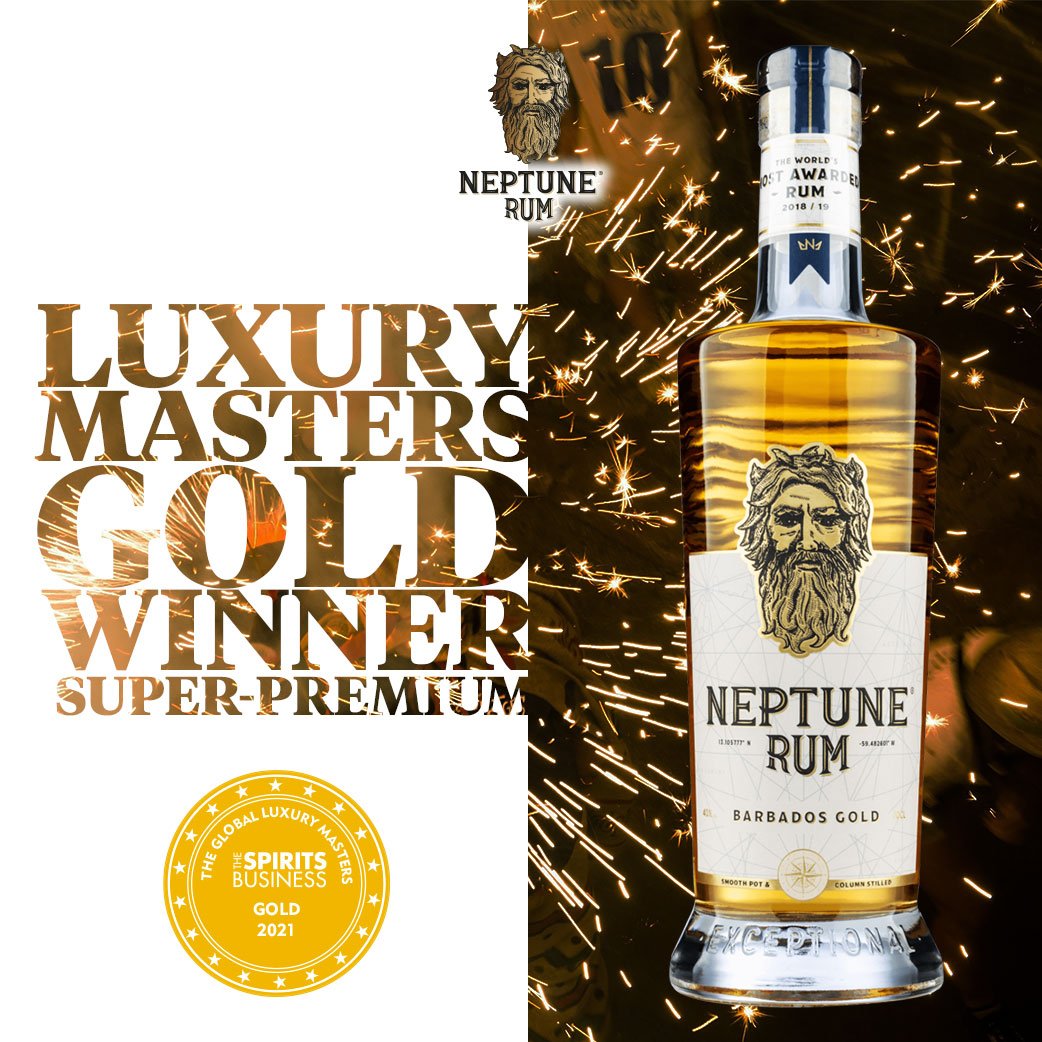 Neptune Rum Barbados Gold Neptune Rum Barbados Gold is one of the world's most awarded rums with more than 70 global awards. It is an exceptionally smooth pot and column stilled rum balanced with nuances of apricot, banana and coconut overlaid with soft hints of honey and vanilla.
It is made using sustainably sourced natural ingredients and comprises the finest 8, 5 and 3-year-old-rums.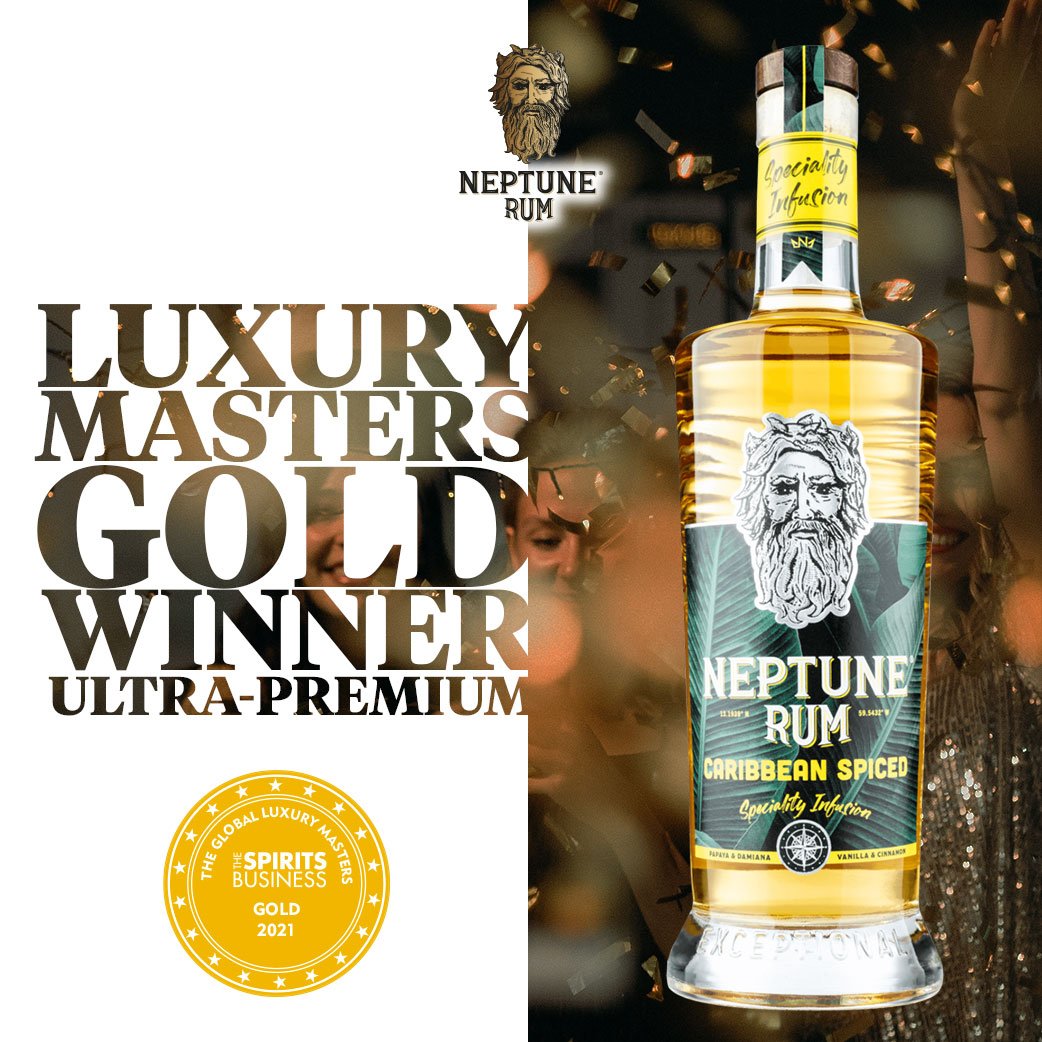 Neptune Rum Caribbean Spiced Neptune Rum Caribbean Spiced is an exceptional spiced rum from the Caribbean. Masterfully infused with tropical fruits and balanced with vanilla and cinnamon, giving an exceptional full-bodied flavour, with no added sugar.
Neptune Rum is committed to protecting the world's oceans, with sales of every bottle generating vital funds for projects that help prevent and clean-up pollution and restore the Earth's oceans.
OVER 70 GLOBAL AWARDS
Find out more about our enviable list of awards, including Best British Rum Brand,
Best Barbados Rum, and Super-Premium Gold winners at The Rum and Cachaça Masters 2021.
ABOUT NEPTUNE RUM
Neptune Rum is focused on creating exceptional quality rums from Barbados and the Caribbean – The birthplace of Rum.
By combining the finest natural ingredients, centuries-old distillation methods and tropical aging, our rums deliver an exceptional drinking experience. Due to our focus on exceptional quality and natural ingredients, our rums have earned their place amongst the world's greatest rums with over 70 global awards.
We take our name from Neptune, god of the oceans, and are committed to raising awareness of the natural beauty of our oceans and funding environmental action projects around the world.