WIN A NIGHT OUT AT TURTLE BAY
You can now find Neptune Rum Caribbean Spiced at Turtle Bay restaurants and rum bars around the UK.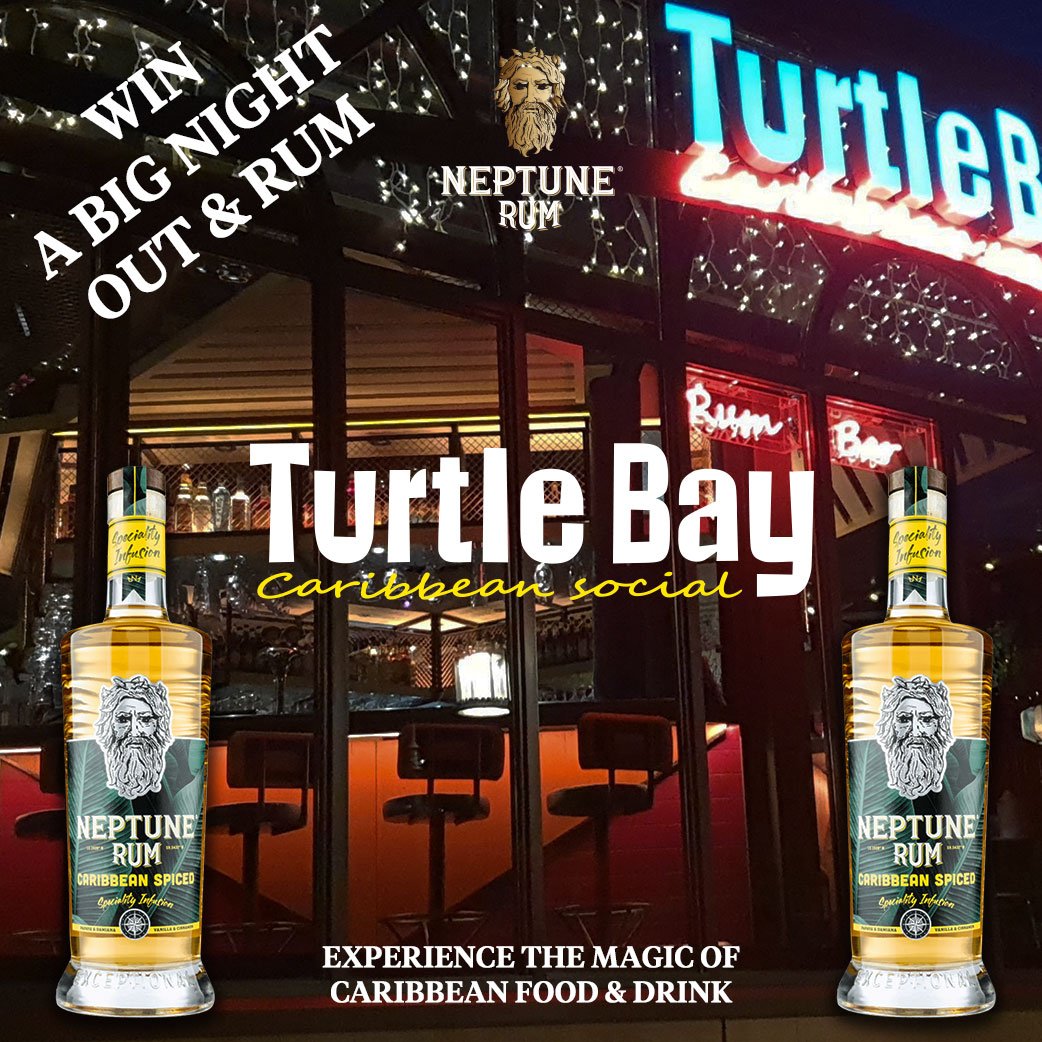 THE HEART AND SOUL
Eating and drinking is at the heart and soul of the Caribbean Island culture and Turtle Bay, aims to capture the essence of this way of life and the great food that evolves there!!!
You can now find Neptune Rum Carobben Spiced at Turtle Bay Restaurant and rums bars around the UK where you can find unique, expertly made cocktails and Caribbean food, with amazing music and atmosphere. Look for Turtle Bay locations near you.
Neptune Rum is focussed on creating exceptional quality rums from Barbados and the Caribbean – The birthplace of Rum.
By combining the finest natural ingredients, centuries-old distillation methods and tropical aging, our rums deliver an exceptional drinking experience. Due to our focus on exceptional quality and natural ingredients, our rums have earned their place amongst the world's greatest rums with over 70 global awards.
We take our name from Neptune, god of the oceans, and are committed to raising awareness of the natural beauty of our oceans and funding environmental action projects around the world.