EXPERIENCE NEPTUNE RUM CARIBBEAN SPICED
Neptune Rum is delighted to be attending The Spiced Rum Show on Sunday 17th October 2021 at the fabulous NightTales Venue in East London.
Come and join Neptune Rum and the Rum Experience team at the Spiced Rum Show. Sample our amazing Neptune Rum Caribbean Spiced Rum, eat some wonderful food from outdoor food suppliers and dance to some cool tunes played by the resident Dj's.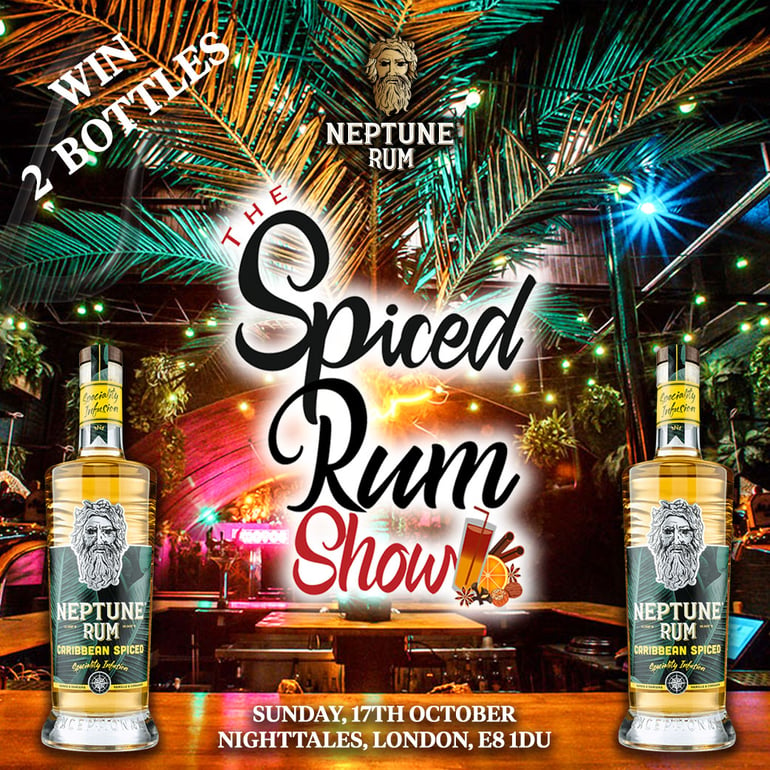 The Spiced Rum Show will feature an amazing array of Rum Brands & rum mixers to sample and savor showcasing the diversity that exists in this area of the category from full-flavored treacle spiced rums to the more summer fruit spiced rums with strawberries and mangoes.
It is a wonderful opportunity to try and rums that are rich and robust & have more than enough flavor to cope with being diluted & can be drunk with your favorite specialized mixer. They can also be used in delicious rum cocktail, where they add a rich spiciness to the final serve.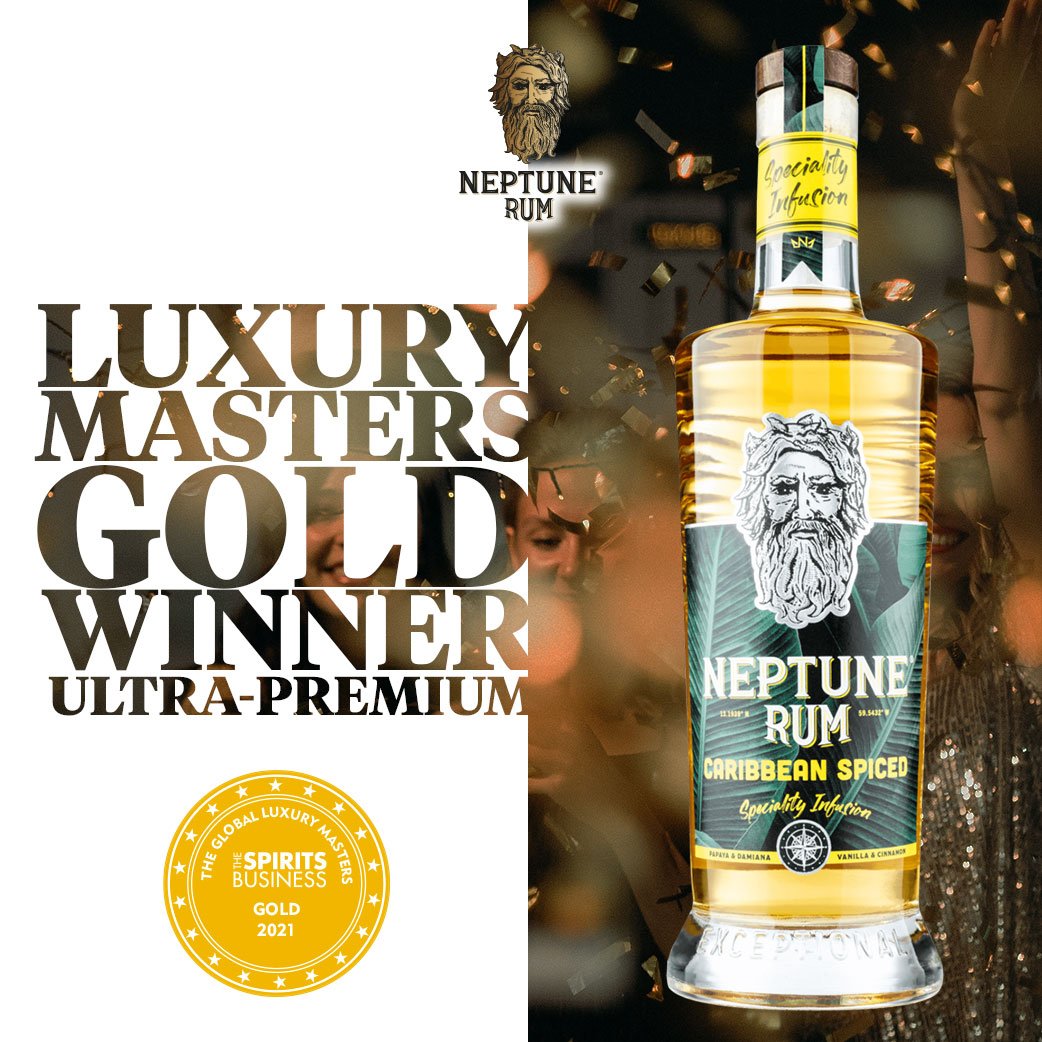 VENUE
The Spiced Rum Show is hosted at the fabulous NightTales Venue in East London. 14 Bohemia Place, London, E8 1DU. 2PM – 8PM
ABOUT NEPTUNE RUM
Neptune Rum is focused on creating exceptional quality rums from Barbados and the Caribbean – The birthplace of Rum.
By combining the finest natural ingredients, centuries-old distillation methods and tropical aging, our rums deliver an exceptional drinking experience. Due to our focus on exceptional quality and natural ingredients, our rums have earned their place amongst the world's greatest rums with over 70 global awards.
We take our name from Neptune, god of the oceans, and are committed to raising awareness of the natural beauty of our oceans and funding environmental action projects around the world.