FIRST SIX WATER REFILL STATIONS LOCATIONS ANNOUNCED
Neptune Rum is delighted to announce the locations of the first six free water stations in Cornwall UK as part of it's partnership with Cornwall-based charity Our Only World.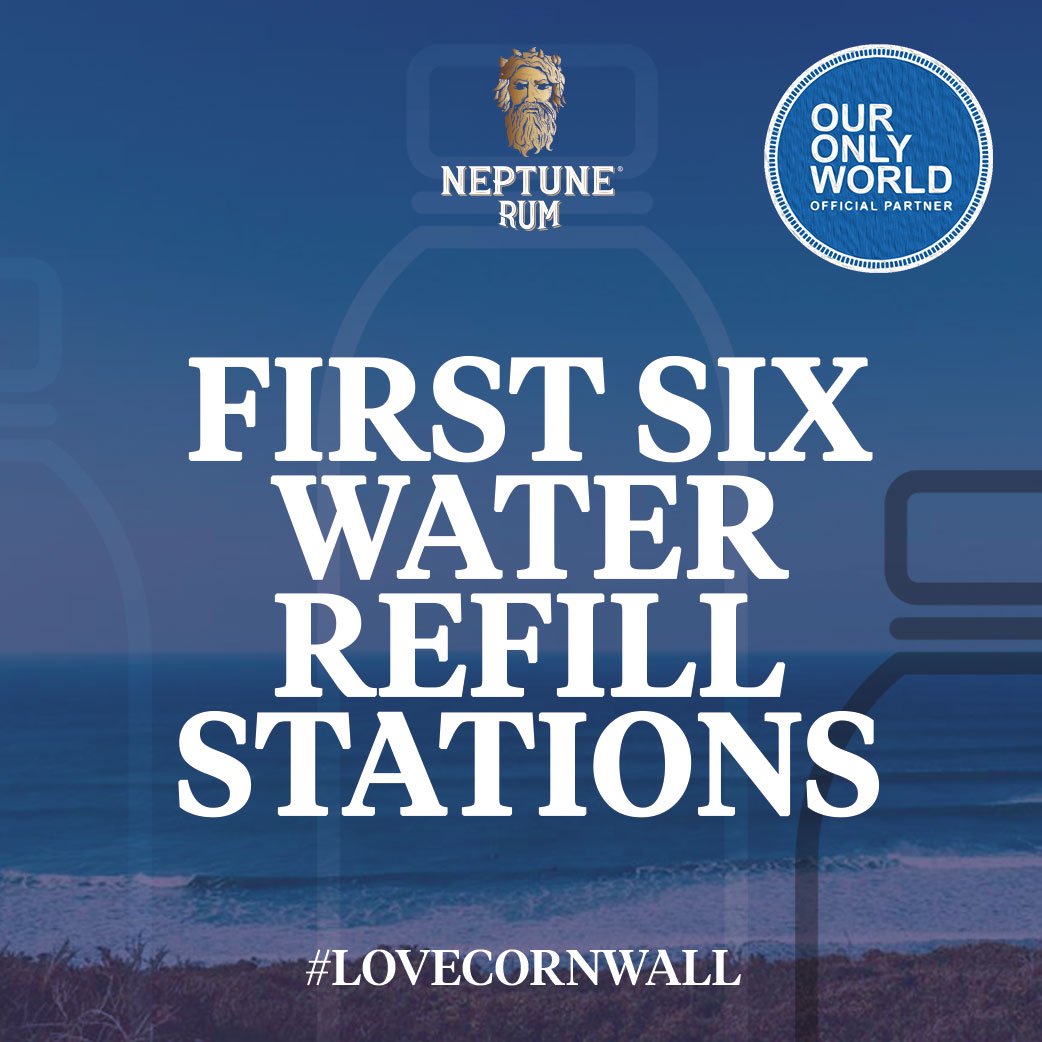 OUR ONLY WORLD
Neptune Rum is a proud supporter of Cornwall-based charity Our Only World, set up by passionate marine conservation activists Tina and Mark Robertson.
Our Only World's goal is to raise awareness of the fight against marine plastic pollution and its effect on the World's oceans. Our Only World has a target to stop 500,000 bottles of single-use plastic entering the water on the beaches around Cornwall.
To achieve this, Our Only World is installing fifteen custom-designed, free public water refill stations on key beaches along the Cornish Coast. The refill stations have been specially designed to live all year on the beachfront , open to the weather and elements, and give free water to all those who need it. The water refill stations are built and designed in Cornwall and are made from recycled fishing nets courtesy of Cornish company Fishy Filaments.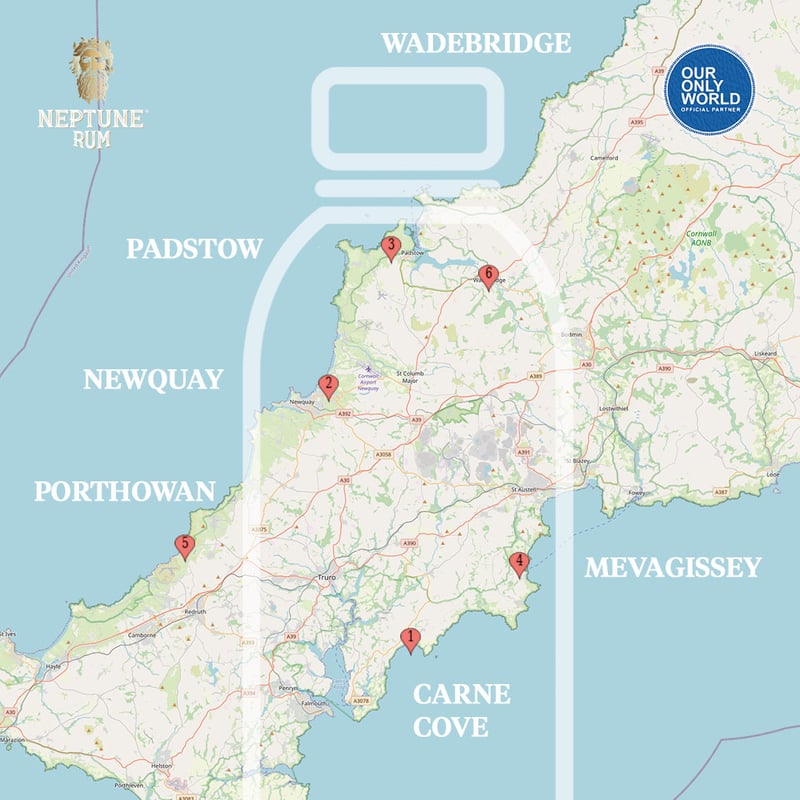 OUR MISSION
We believe that we can make a difference – Neptune Rum is a brand with a responsibility to protect the waters and shores from modern-day harm and pollution. We want to preserve the waters' natural beauty and celebrate the adventure and joy they bring us.
Neptune Rum support charities and initiatives that meet our mission; to protect the ocean and waterways from pollution, particularly plastic, and clean up the shores and coastline of litter.
Every pour, mix, and stir of Neptune Rum helps support ocean clean-up projects and incentives. Now that's responsible drinking.