AN UNMISSABLE RUM FESTIVAL
Neptune Rum is delighted to be attending Rhum Fest Paris 2022 on the 2nd, 3rd and 4th of April 2022.

This all looks set for an unmissable event for spirit lovers with Rums from all over the world coming together at Rhum Fest Paris 2022, where there will be tastings and masterclasses.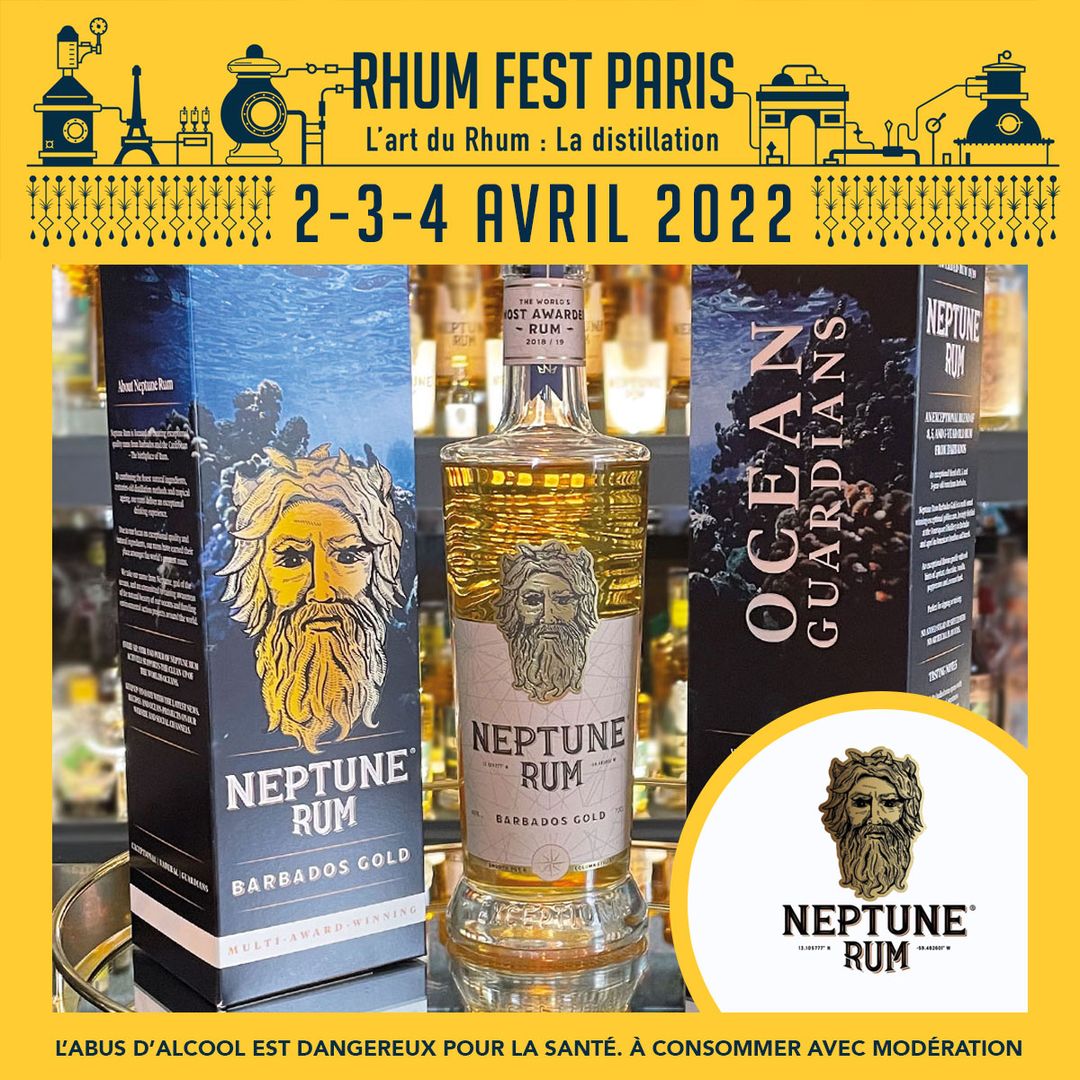 ABOUT NEPTUNE RUM
Neptune Rum is focused on creating exceptional quality rums from Barbados and the Caribbean – The birthplace of Rum.
By combining the finest natural ingredients, centuries-old distillation methods and tropical aging, our rums deliver an exceptional drinking experience. Due to our focus on exceptional quality and natural ingredients, our rums have earned their place amongst the world's greatest rums with over 70 global awards.
We take our name from Neptune, god of the oceans, and are committed to raising awareness of the natural beauty of our oceans and funding environmental action projects around the world.