SUPER-PREMIUM AND SPICED RUM GOLD WINNERS
Neptune Rum is delighted to be crowned Gold winners in The Global Spirits Masters 2021 Rum and Cachaca Awards in the Super-Premium and Spiced Rum categories.
ABOUT THE GLOBAL SPIRITS MASTERS
Launched in 2008, The Global Spirits Masters rates and rewards excellence in spirits production, giving brands key differentiation in a crowded market.
Judging is divided into 14 separate competitions to ensure each spirit category is given the utmost attention by specialised judges. Entry forms with relevant categories can be found here.
The Global Spirits Masters is unique in its exclusive use of completely independent expert judges, including journalists, retail buyers, bartenders and educators. As such all entries are assessed constructively and without bias by their independent panels of professionals.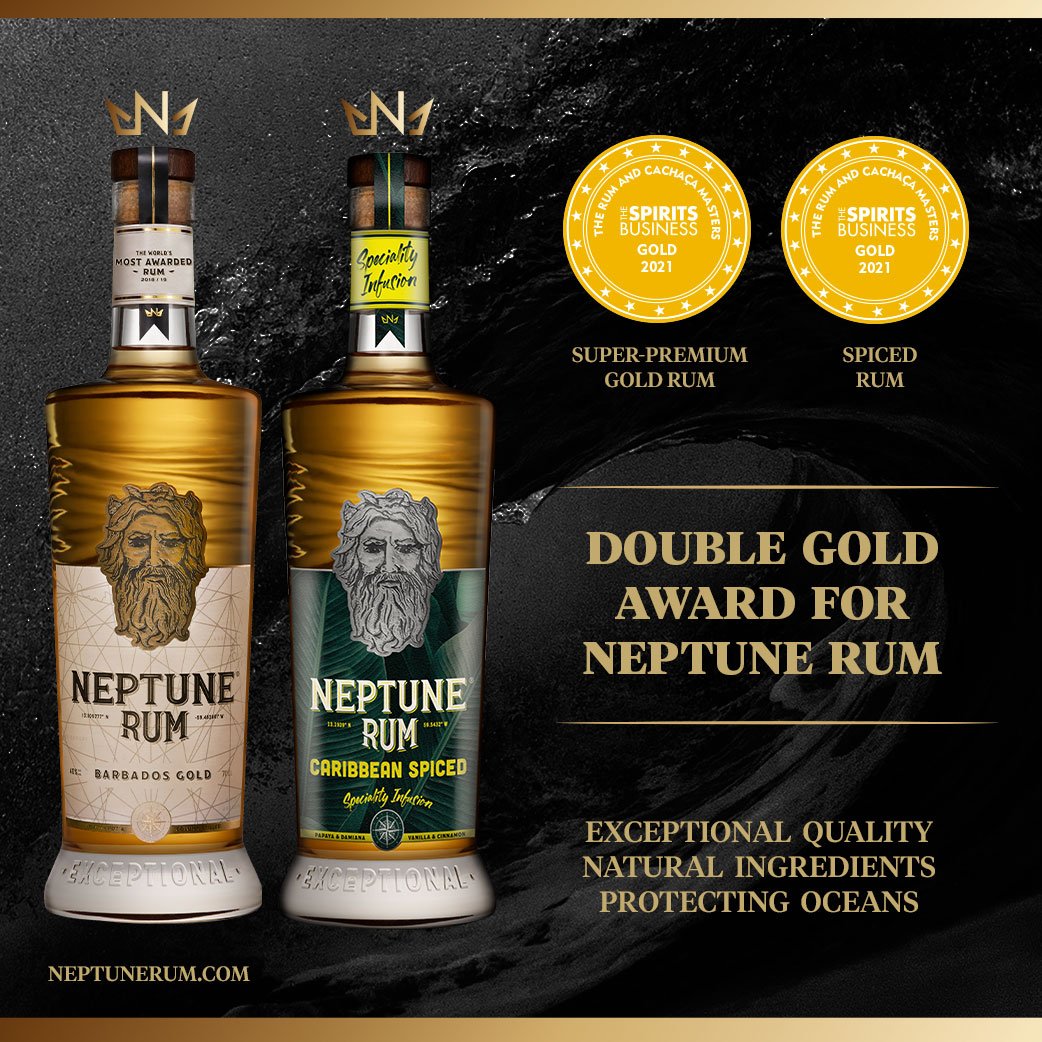 ESTEEMED SPIRITS TASTING PANEL
Judging was a group of esteemed spirits tasters to put the rum category through its paces. With such a vast number of entries to sample, the tasting was held over two days. The first round took place at The Leaf and Cane in London. The day's judging was split between four panels.
The first team comprised: Matt Chambers and Karen Taylor, co‐founders of Whisky for Everyone; and me, Melita Kiely, editor of The Spirits Business, who chaired the tasting.
Forming the second panel were: Marco Stella, head bartender at the Mandarin Bar in London; Ivan Forcieri, bartender at the Mandarin Bar in London; and chair Antony Moss, qualifications director at WSET.
A third team was made up of: Nicola Carruthers, news, web and social editor at The Spirits Business; Evan Prousaefs, bar manager at The Leaf and Cane; and chair Elise Craft, Whisky Squad co‐ordinator.
The fourth panel included Sebastian Woolf, founder and CEO of Woolf Sung; Matt Neal, UK brand ambassador for Uncle Nearest; and chair Bryan Rodriguez, wine and spirits buyer at Harvey Nichols.
Lending their expertise on the second day of the tasting were: Derek Millar, retired whisky retailer; Dan Greifer, bartender at Ladies and Gentlemen in London; and chair Nicola Thomson, director of Fifteen71.
SUPER-PREMIUM GOLD RUM - GOLD WINNER
Neptune Rum Barbados Gold is a multi award-winning exceptional golden rum expertly blended from 8, 5 and 3 year old rums. Lovingly distilled on the sun-kissed slopes of southern Barbados and aged American Bourbon Oak casks, with no added sugar. Perfect for sipping or mixing.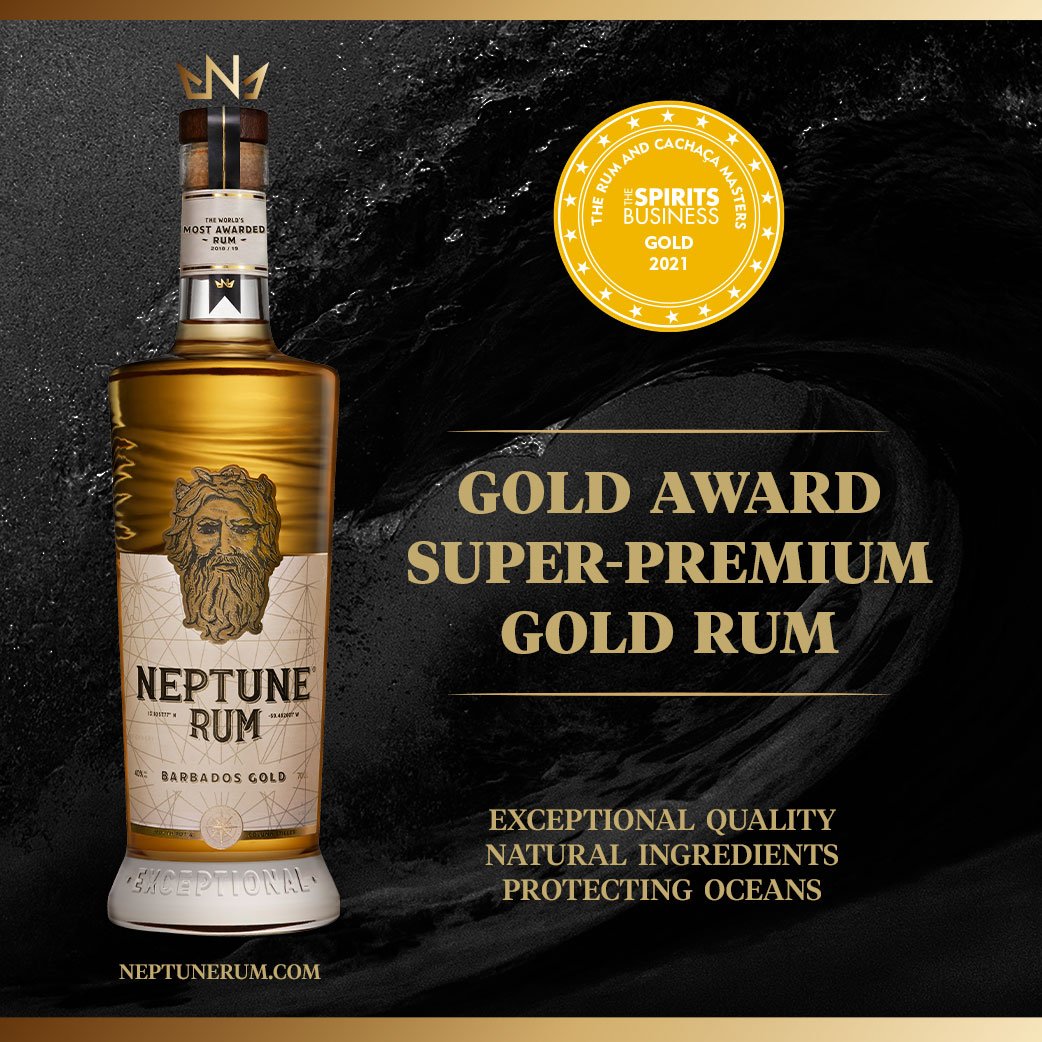 SPICED RUM - GOLD WINNER
Neptune Rum Caribbean Spiced is an exceptional spiced rum from the Caribbean. Masterfully infused with papaya and damiana tropical fruits and balanced with vanilla and cinnamon, giving an exceptional full-bodied flavour, with no added sugar. Perfect for sipping or mixing.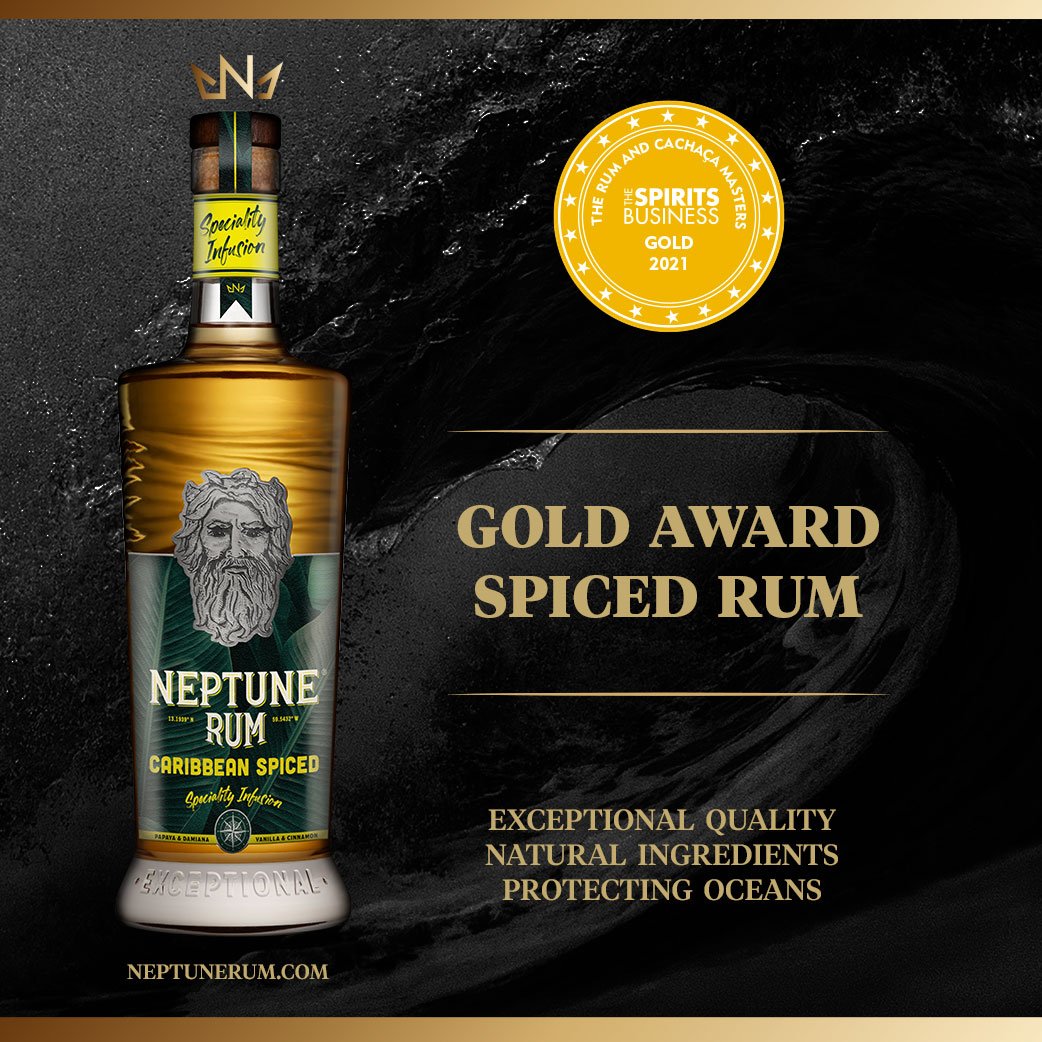 ABOUT NEPTUNE RUM
Neptune Rum was founded in 2017 in Cheltenham, UK with a focus on producing truly exceptional quality rums. Inspired by the Roman God Neptune, god of water and seas, and with a passion for rum, quality and the world oceans, Neptune Rum was born.
Neptune Rum Barbados Gold was the first rum created, and due to its focus on exceptional quality it soon became the world's most awarded rum of 2018 and 2019 and earning its place amongst the world's greatest rums.
Neptune Rum is focussed on sustainably producing the highest quality natural rums and drinks, and supporting the clean-up of the world's oceans.