EXPERIENCE NEPTUNE RUM AT JOHN LEWIS CHELTENHAM
Neptune Rum is delighted to be hosting a pop-up shop in John Lewis & Partners, Cheltenham in November and December 2021.
Come and join Neptune Rum and sample our exceptional Neptune Rum Barnados Gold and Neptune Rum Caribbean Spiced rums from Barbados and the Caribbean. We have exclusive in-store offers and great Christmas gifts. Neptune Rum is committed to protecting the world's oceans, with sales of every bottle generating vital funds for projects that help prevent and clean-up pollution and restore the Earth's oceans.
IN-STORE DATES
John Lewis, Cheltenham High Street, November 8th-14th.
John Lewis, Cheltenham High Street, December 13th-19th.
NEPTUNE RUM BARBADOS GOLD
Neptune Rum Barbados Gold Neptune Rum Barbados Gold is one of the world's most awarded rums with more than 70 global awards. It is an exceptionally smooth pot and column stilled rum balanced with nuances of apricot, banana and coconut overlaid with soft hints of honey and vanilla.
It is made using sustainably sourced natural ingredients and comprises the finest 8, 5 and 3-year-old-rums.
NEPTUNE RUM CARIBBEAN SPICED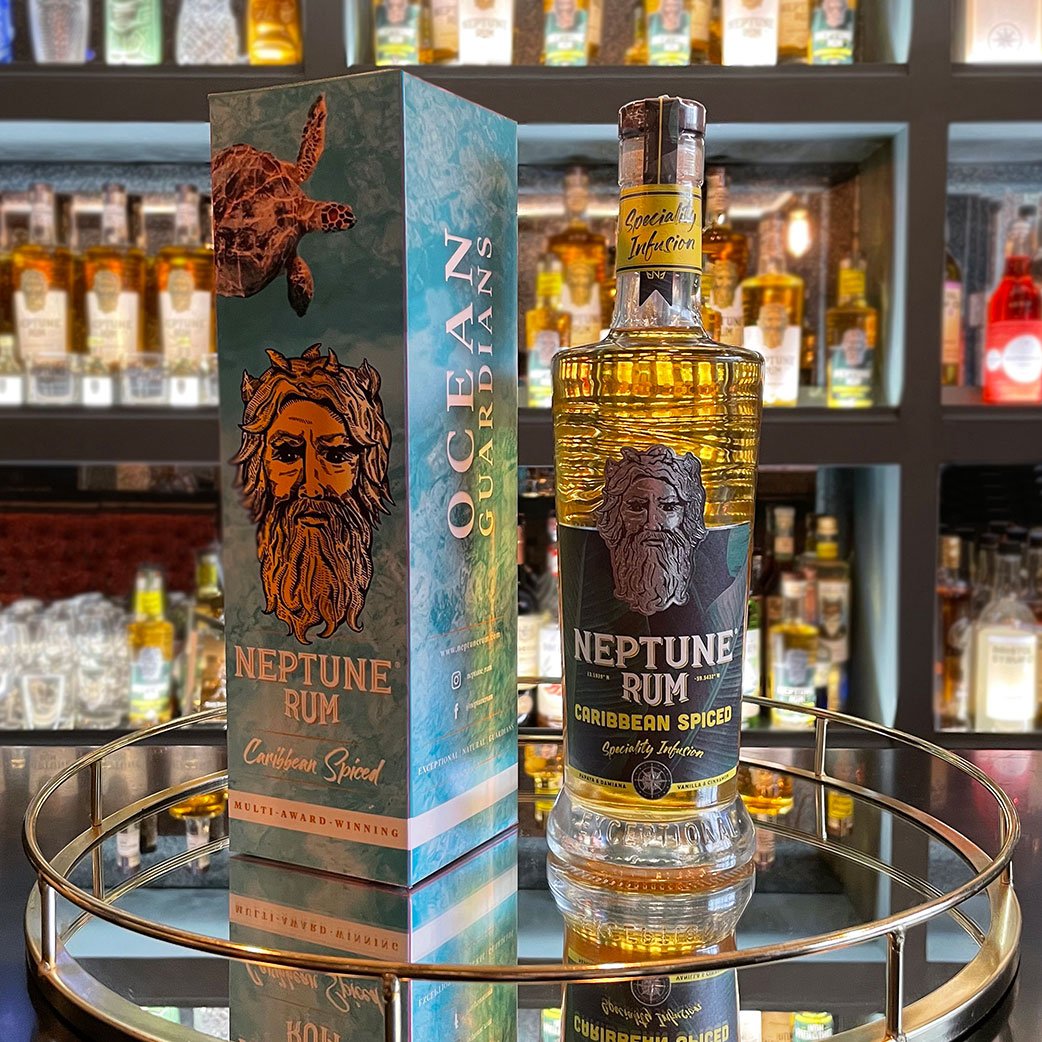 Neptune Rum Caribbean Spiced Neptune Rum Caribbean Spiced is an exceptional spiced rum from the Caribbean. Masterfully infused with tropical fruits and balanced with vanilla and cinnamon, giving an exceptional full-bodied flavour, with no added sugar.
OVER 70 GLOBAL AWARDS
Find out more about our enviable list of awards, including Best British Rum Brand,
Best Barbados Rum, and Super-Premium Gold winners at The Rum and Cachaça Masters 2021.
ABOUT NEPTUNE RUM
Neptune Rum is focused on creating exceptional quality rums from Barbados and the Caribbean – The birthplace of Rum.
By combining the finest natural ingredients, centuries-old distillation methods and tropical aging, our rums deliver an exceptional drinking experience. Due to our focus on exceptional quality and natural ingredients, our rums have earned their place amongst the world's greatest rums with over 70 global awards.
We take our name from Neptune, god of the oceans, and are committed to raising awareness of the natural beauty of our oceans and funding environmental action projects around the world.