NEW OCEAN-INSPIRED RETAIL BOXES
Our multi-award-winning Neptune Rum Barbados Gold and Neptune Rum Caribean Spiced are now available in new ocean-inspired sustainable retail boxes.

Inspired by the ocean, our new retail boxes are now available for all retail orders of 70CL bottles. Our new boxes are 100% plastic-free, use non-toxic inks, and are fully recyclable.
NEPTUNE RUM BARBADOS GOLD RETAIL BOX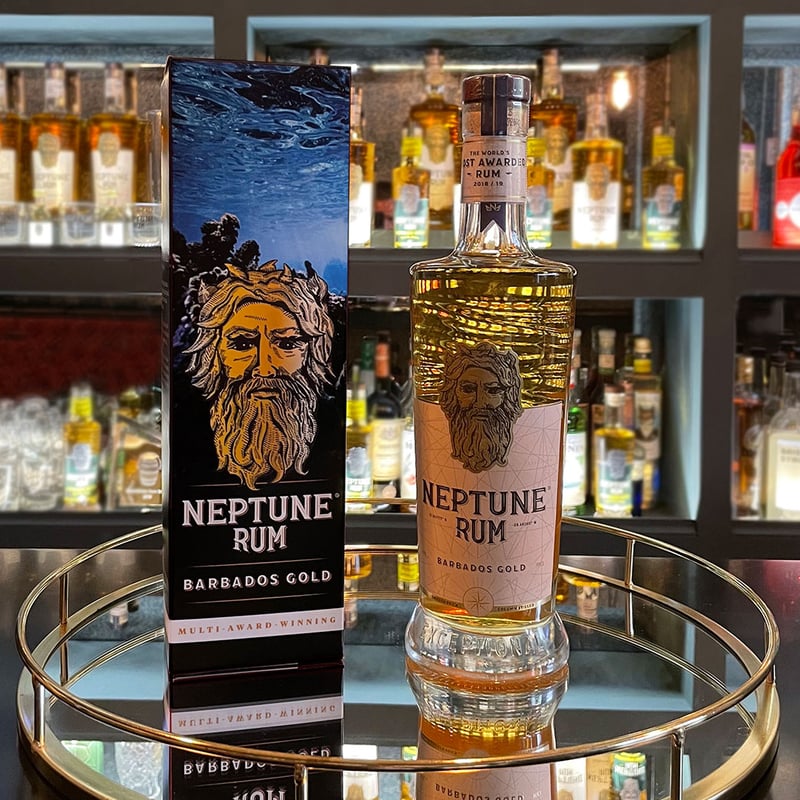 AN EXCEPTIONAL BLEND OF 8, 5, AND 3-YEAR-OLD RUM FROM BARBADOS (40%)
Neptune Rum Barbados Gold is a multi-award-winning exceptional golden rum, lovingly distilled on the sun-kissed slopes of southern Barbados at the Foursquare Distillery and aged in American Bourbon Oak Barrels.
AN EXCEPTIONAL FLAVOUR PROFILE WITH SOFT HINTS OF APRICOT, CHOCOLATE, VANILLA, PEPPERCORN AND COCONUT HUSK.
PERFECT FOR SIPPING OR MIXING

NO ADDED SUGAR OR SWEETENERS

NO ARTIFICIAL FLAVOURS OR COLOURS
"This light-bodied rum opens with a touch of natural sweetness which develops, opening up to hints of of apricot, bitter orange pee, chocolate and touched of vanilla which fade into a light tingle of peppercorn and coconut husk"

Ian Burrell, Global Rum Ambassador
NEPTUNE RUM CARIBBEAN SPICED RETAIL BOX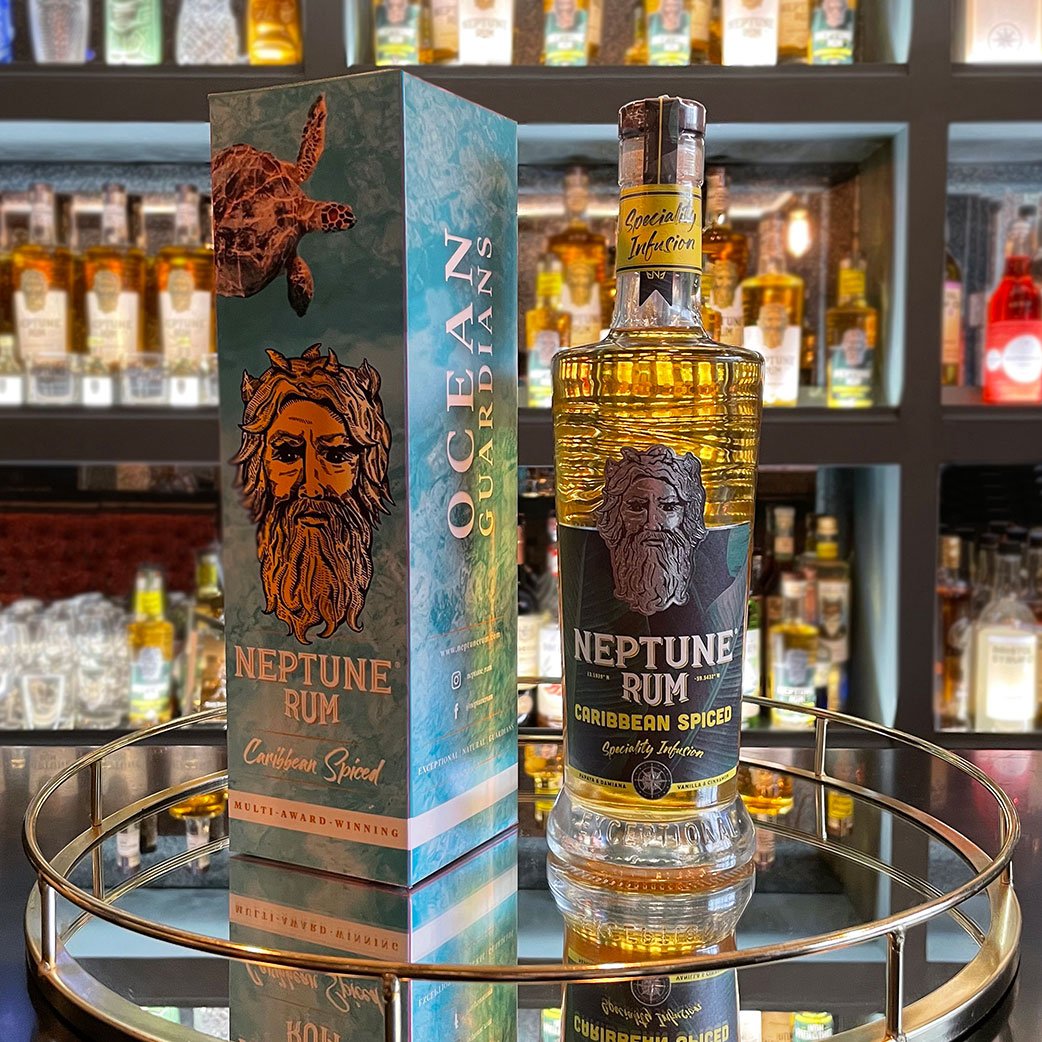 GOLD RUM INFUSED WITH PASSION FRUIT, PERSIAN LIME, VANILLA AND CINNAMON (37.5%)
Neptune Rum Caribbean Spiced is an expert blend of 5, 3 and 2-year-old rum, selected from four Caribbean islands for their unique flavour profiles.
MASTERFULLY INFUSED WITH PASSION FRUIT, AND PERSIAN LIME WITH HINTS OF VANILLA AND CINNAMON, GIVING AN EXCEPTIONAL FULL BODIED CARIBBEAN SPICED RUM.
PERFECT FOR SIPPING OR MIXING

NO ADDED SUGAR OR SWEETENERS

NO ARTIFICIAL FLAVOURS OR COLOURS
"A carnival of aromas and flavours from the tropics. Light-bodied with a subtle taste of tropical fruits, including passion fruit and lime, with a balance of vanilla and warm fudge"

Ian Burrell, Global Rum Ambassador
Neptune Rum is focussed on creating exceptional quality rums from Barbados and the Caribbean – The birthplace of Rum.
By combining the finest natural ingredients, centuries-old distillation methods and tropical aging, our rums deliver an exceptional drinking experience. Due to our focus on exceptional quality and natural ingredients, our rums have earned their place amongst the world's greatest rums with over 70 global awards.
We take our name from Neptune, god of the oceans, and are committed to raising awareness of the natural beauty of our oceans and funding environmental action projects around the world.