EXPERIENCE NEPTUNE RUM CARIBBEAN SPICED AT YOUR LOCAL SPAR STORE
You can now find Neptune Rum Caribbean Spices at over 200 Blakemore & Son Spar stores around the UK in our new ocean box.
To celebrate Neptune Rum Caribbean Spiced rum now being available in over 200 Spar Stores across Central England and Wales we are giving away a £200 voucher to spend at SPAR and two bottles of our exceptional super-premium rums.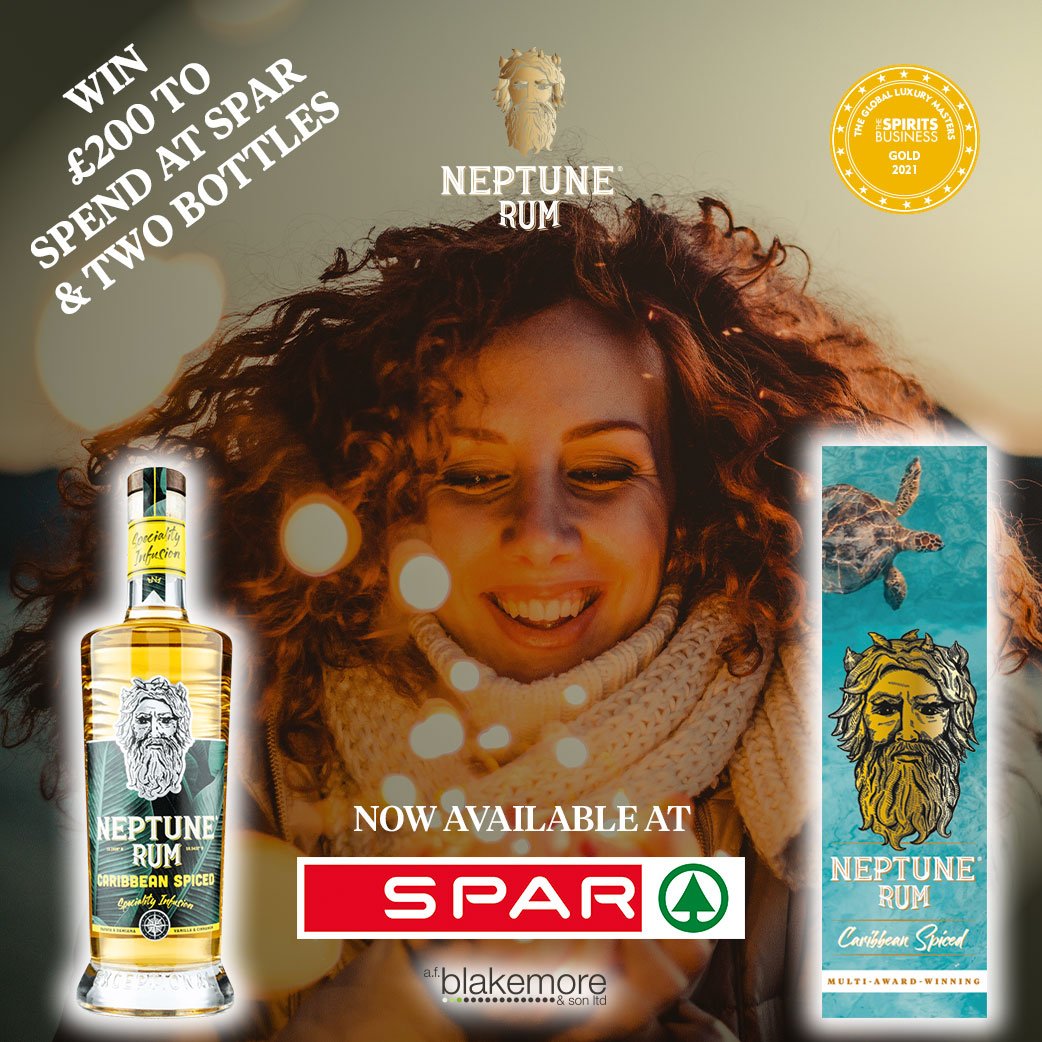 All entrants must be UK-based and over 18 years old.
The draw will be made across Facebook and Instagram entrants.
LOCATIONS
You can find Neptune Rum Caribbean at SPAR stores operated by Blakemore Retail across SPAR UK's Meridian & Welsh Guild. This stretches across central England and all of Wales. Bakemore Retail Spar stores can be found across the following regions.
Wales, West Midlands, East Midlands, North East, North West, South West, South East, Greater London.
ABOUT NEPTUNE RUM
Neptune Rum is focussed on creating exceptional quality rums from Barbados and the Caribbean – The birthplace of Rum.
By combining the finest natural ingredients, centuries-old distillation methods and tropical aging, our rums deliver an exceptional drinking experience. Due to our focus on exceptional quality and natural ingredients, our rums have earned their place amongst the world's greatest rums with over 70 global awards.
We take our name from Neptune, god of the oceans, and are committed to raising awareness of the natural beauty of our oceans and funding environmental action projects around the world.