CHELTENHAM FOOD & DRINK FESTIVAL
Neptune Rum is delighted to be attending the 12th Annual Food and Drink Festival in Cheltenham on the 25, 26 and 27th June 2021.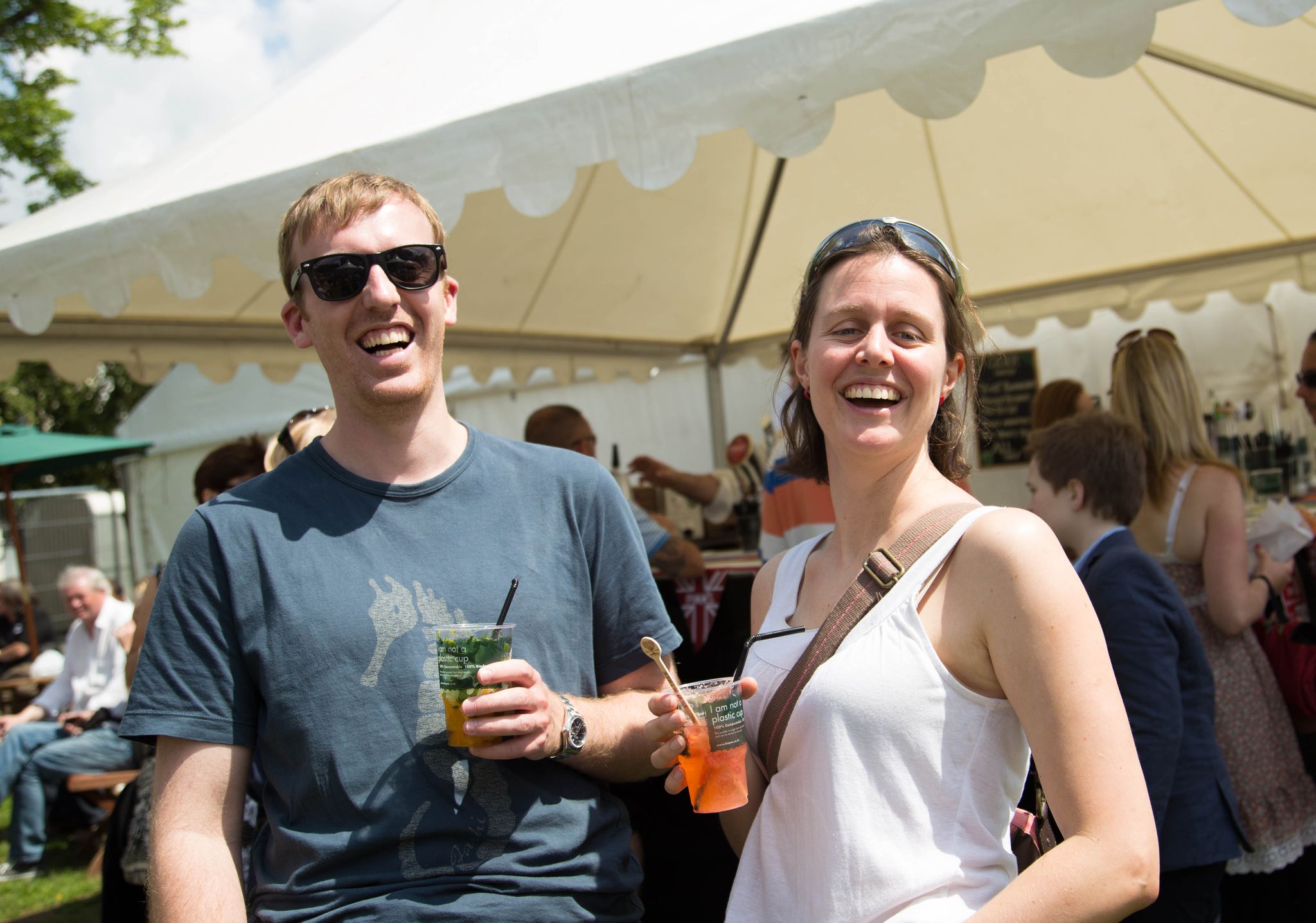 It's been a while, but we are delighted that the Cheltenham Food and Drink Festival is going ahead. Not only is this our first event of the year, but it is also in our hometown of Cheltenham.
Join family and friends in what looks set for a great weekend to celebrate food and drink and enjoy live music, free wine tasting talks, cheese tasting, artisan food producers, along with a myriad of demonstrations from some of the country's leading chefs.
Neptune Rum has a special 'Rum Garden' and will be serving up free samples, and a wide range of exceptional drinks and cocktails all made with our Neptune Rum Barbados Gold and Neptune Rum Caribbean Spiced rums.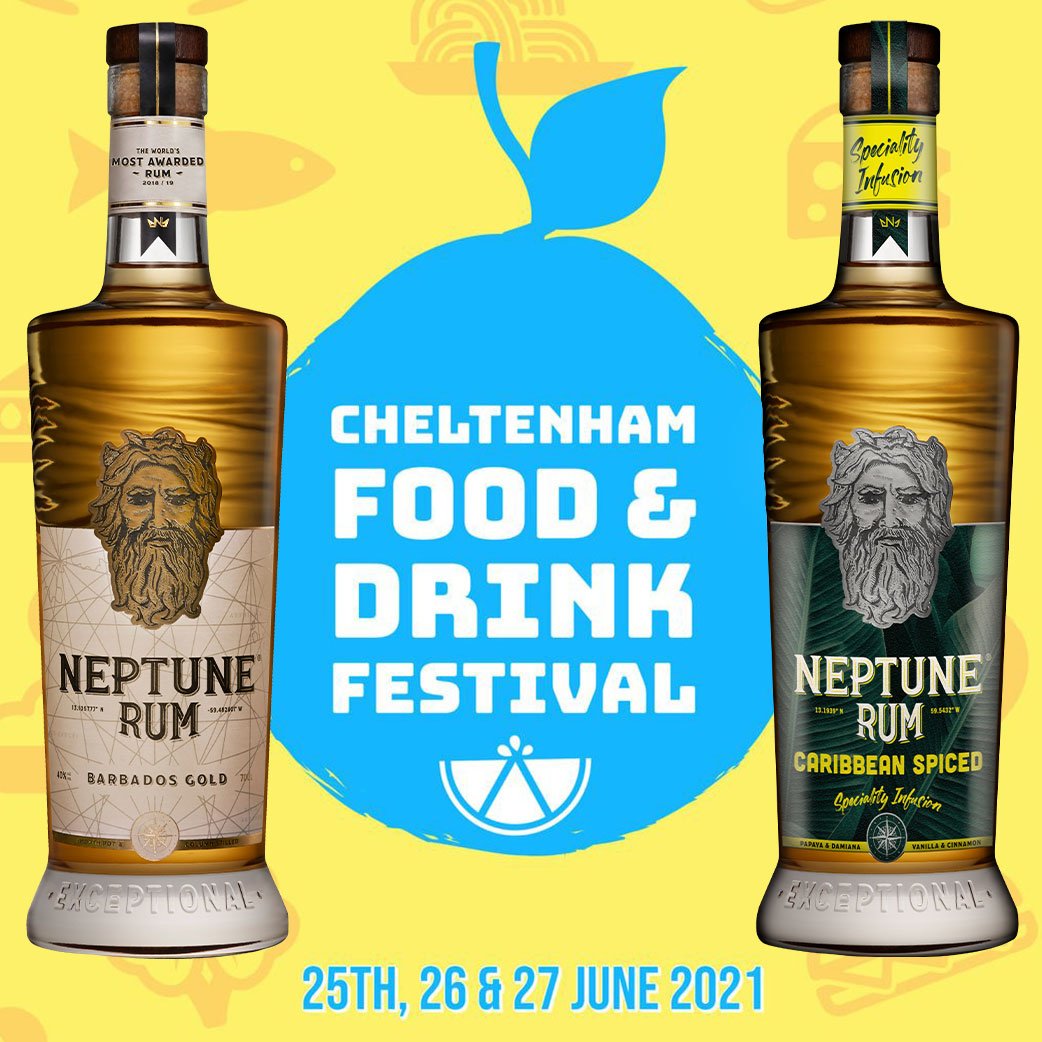 GLOBAL RUM AMBASSIDOR IAN BURRELL
Global Rum Ambassador Ian Burrell will also be making a guest appearance and will be mixing up an exceptional Neptune Rum Mojito on Saturday the 26th of June. Watch him make a Neptune Mojo Blue on Sunday Brunch.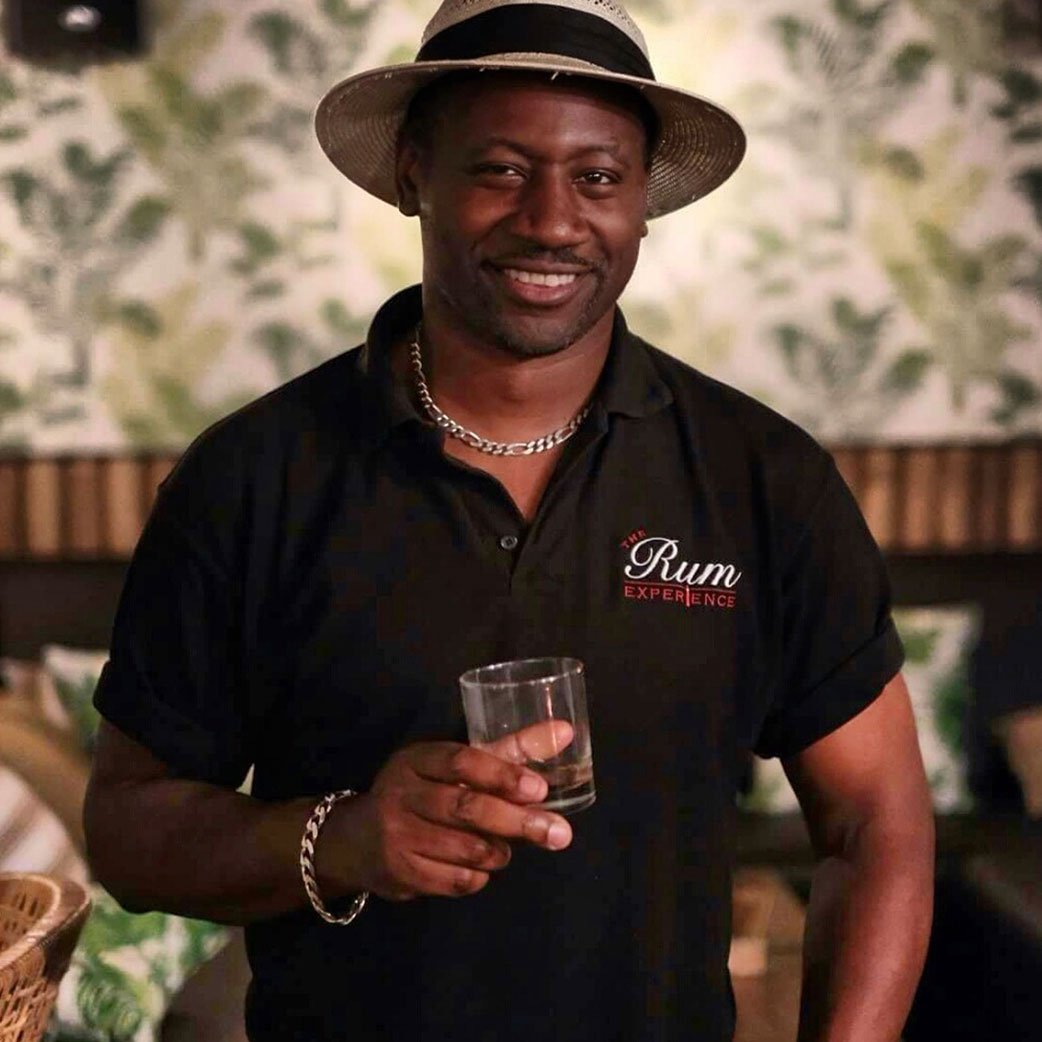 Global Rum Ambassador Ian Burrell
DURING THE FESTIVAL
As one of the fastest-growing Super-Premium rum brands Neptune Rum has achieved huge growth and success with our Barbados Gold and Caribbean Spiced Rums, achieving over 70 global awards to date.
During the festival, guests will be able to experience our exceptional rums and talk to us about our ocean clean-up projects.
1: Exceptional quality. Neptune Rum is focused on producing truly exceptional premium rums from Barbados, and the Caribbean.
2: Natural ingredients: We only use sustainable natural ingredients with no added sugar, sweeteners, and no artificial flavourings and colourings.
3: Ocean guardians: We take our name from Neptune, God of the Ocean and are committed to raising awareness of the natural beauty of our oceans and fighting ocean pollution by funding environmental action projects around the world.
ABOUT NEPTUNE RUM
Neptune Rum is focussed on creating truly exceptional quality rums from Barbados and the Caribbean – The birthplace of Rum.
By combining the finest natural ingredients, centuries-old distillation methods and tropical aging, our rums deliver an exceptional drinking experience. Due to our focus on exceptional quality and natural ingredients, our rums have earned their place amongst the world's greatest rums with over 70 global awards.
We are inspired by the Roman God Neptune, god of water and seas and are focussed on supporting the clean-up of the world's oceans around the world.