FOR EXCEPTIONAL DADS
If you are looking for an Exceptional gift for Father Day then look no further. We have a wide selection of Super-Premium rum gifts in 100% plastic-free packaging.
Neptune Rum Barbados Gold and Neptune Rum Caribbean Spiced are now available in a wide selection of gift boxes and make the perfect gift for Father Day.
Our exclusive rum boxes make the perfect gift and are only available to order directly on the Neptune Rum Website.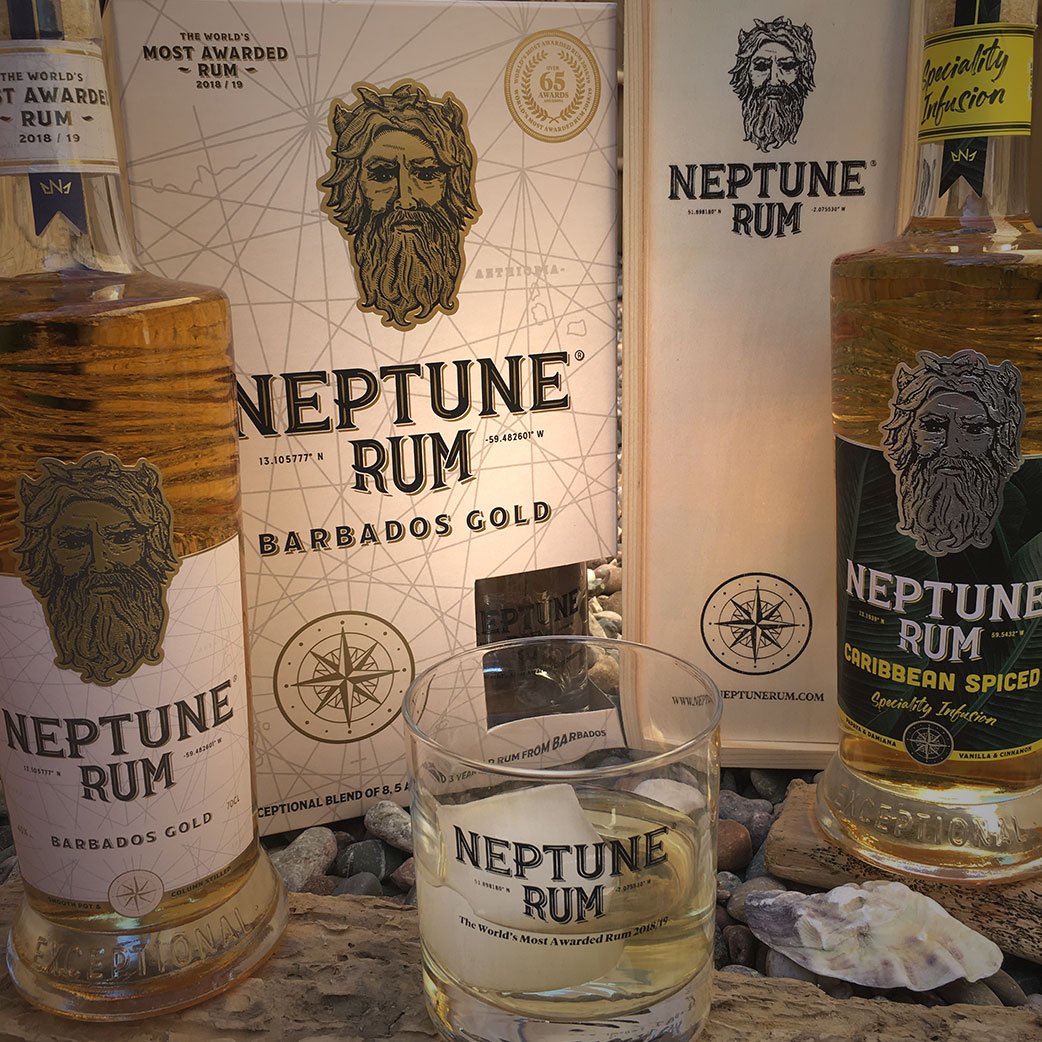 ABOUT NEPTUNE RUM
Neptune Rum is focussed on creating truly exceptional quality rums from Barbados and the Caribbean – The birthplace of Rum.
By combining the finest natural ingredients, centuries-old distillation methods and tropical aging, our rums deliver an exceptional drinking experience. Due to our focus on exceptional quality and natural ingredients, our rums have earned their place amongst the world's greatest rums with over 70 global awards.
We are inspired by the Roman God Neptune, god of water and seas and are focussed on supporting the clean-up of the world's oceans around the world.