VOTED BEST DRINK ON SUNDAY BRUNCH
Jason Donovan and British Pro Tennis player Johanna Konta vote Neptune Rum their favorite drink on Sunday Brunch when Global Rum Ambassador Ian Burrell makes them a Mojo Blue Cocktail.
1: MAKE A NEPTUNE RUM MOJO BLUE
Ingredients
25ml Neptune Rum Barbados Gold

25ml Neptune Rum Caribbean Spiced

25ml Blue Curacao

50ml Fresh Lime Juice

10ml Banana Puree

20ml Sugar Syrup

Method
Shake all the ingredients together with ice and serve in a colada glass. Garnish with a slice of pineapple and a pineapple leaf.




Neptune Rum is focused on producing truly exceptional quality rums. Inspired by the Roman God Neptune, god of water and seas, and with a passion for rum, exceptional quality, natural ingredients and the world oceans, Neptune Rum was born.
Neptune Rum Barbados Gold was the first rum created, and due to its focus on exceptional quality, it soon became the world's most awarded rum of 2018 and 2019 and earning its place amongst the world's greatest rums.
Neptune Rum is focused on sustainably producing the highest quality natural rums and drinks, and supporting the clean-up of the world's oceans.
You could say we are #Envirumentlists.
Find out more.
NEPTUNE RUM BARBADOS GOLD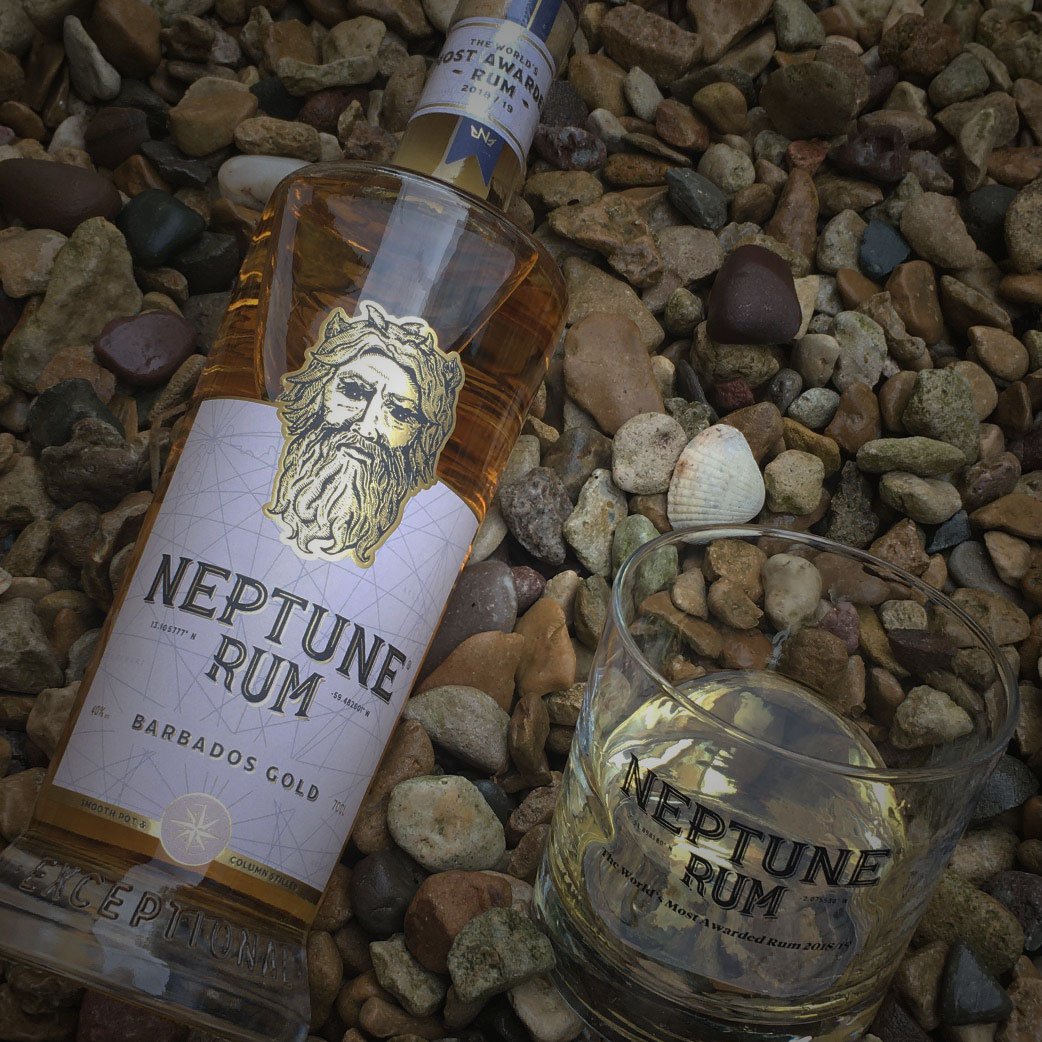 Neptune Rum Barbados Gold is a multi award-winning exceptional golden rum expertly blended from 8, 5 and 3 year old rums. Lovingly distilled on the sun-kissed slopes of southern Barbados and aged in American Bourbon Oak casks, with no added sugar. Perfect for sipping or mixing.
Download our Neptune Rum trade pack.
NEPTUNE RUM CARIBBEAN SPICED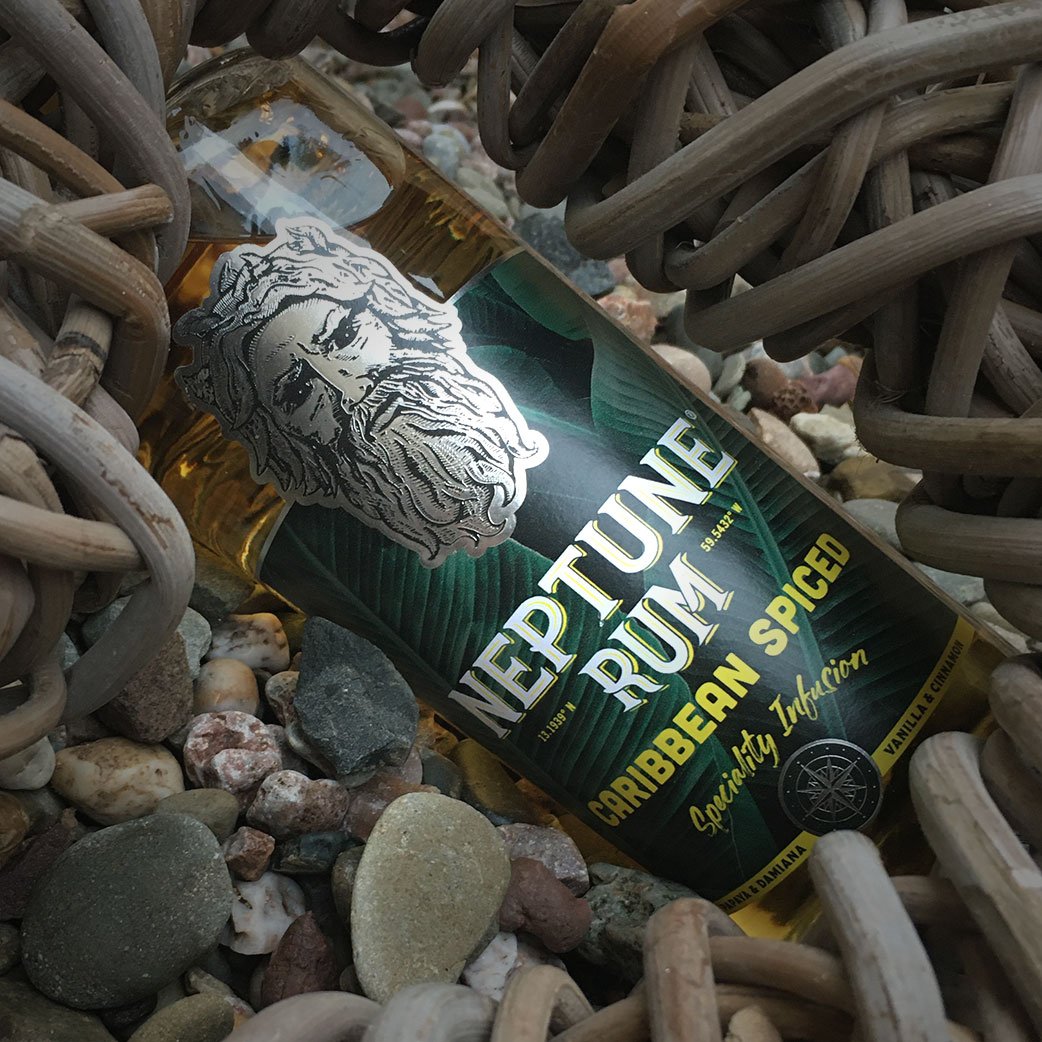 Neptune Rum Caribbean Spiced is an exceptional spiced rum from the Caribbean. Masterfully infused with papaya and damiana tropical fruits and balanced with vanilla and cinnamon, giving an exceptional full-bodied flavour, with no added sugar. Perfect for sipping or mixing.
Download our Neptune Rum trade pack.