WIN EXCEPTIONAL NEPTUNE RUM PRIZES
Unleash your creativity in the Neptune Rum Photo competition. Maybe you have made a delicious cocktail, been creative with our exceptional bottle, then why not share your picture with us?
So get creative and share your pictures!!!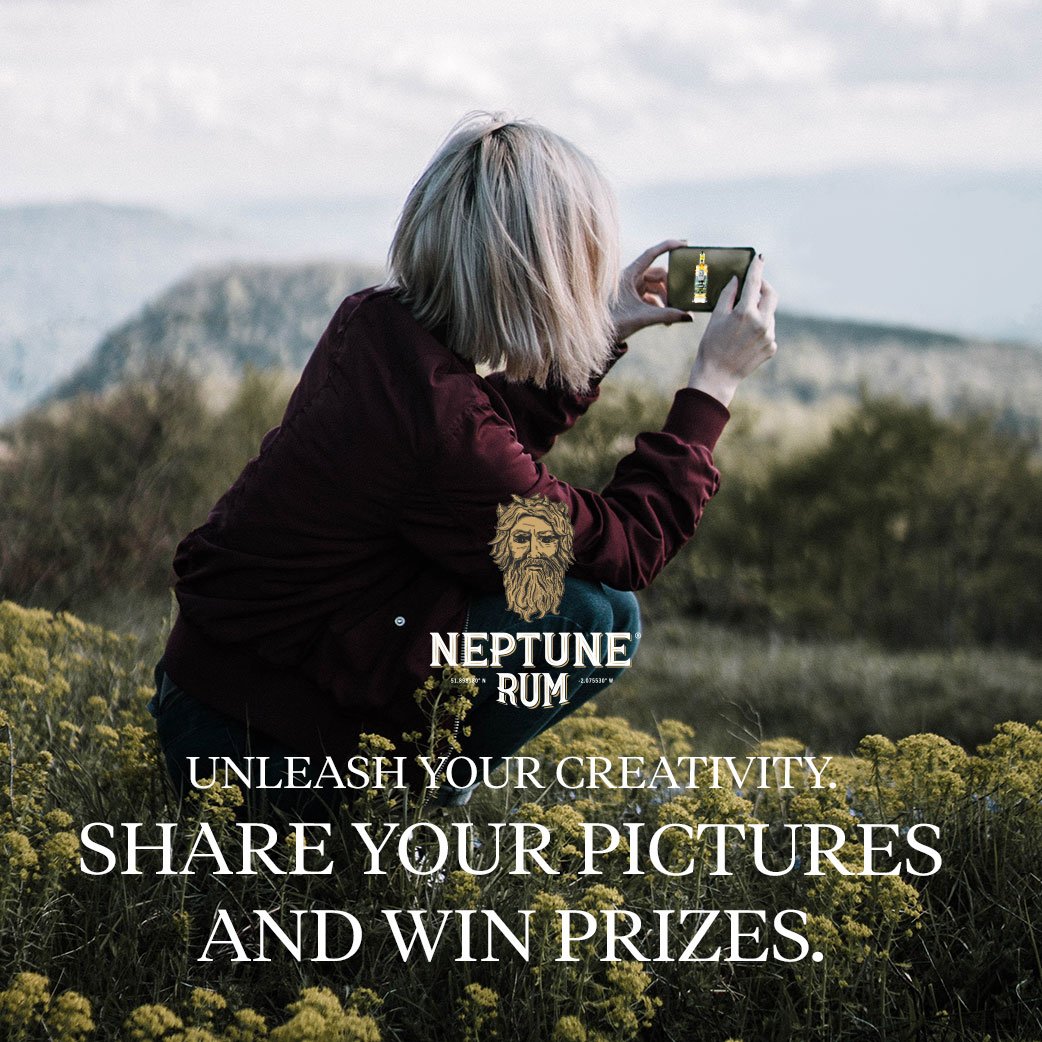 All entries will automatically be entered into a prize draw to win a Neptune Rum 70CL Neptune Rum Gift Box and glass. All photo's that feature on our social media or our website will receive a 35cl bottle.
Judging criteria
Entry photos will be judged using the following criteria;
a) Creativity
b) Originality
c) Natural elements
e) Ocean connections
How to submit
Your entry is considered as submitted only if you receive confirmation via email. • If you do not receive a confirmation email within 24 hours of submitting (excluding weekends), please resubmit your entry or contact us at the email address provided.
The entry photo must:
a) feature people that are (and look) at least 25 years old;
b) feature a bottle of Neptune Rum.
The entry photo must not:
a) include any other rum brands or bottles, other than Neptune Rum;
b) discriminate others in any way;
c) include any type of sensitive content (imagery) or topics such as politics, religion;
d) include any type of graphic content (violence, nudity, illegal behaviour);
e) show people drinking to excess or in an irresponsible manner;
f) include juvenile behaviour manner regardless of their age.
Terms and conditions
By participating in the competition, you agree to the following terms and conditions:
1. I agree that I am aware that the photo submitted can be used by Neptune Rum for marketing purposes.
2. I agree that I have read the competition guidelines in full.
3. I agree to provide the personal data I am required in order to enter the competition and to receive the prize.
4. The jury's decision will be final and cannot be challenged.
5. Winners will be announced via email using the email addresses provided when the submissions are made.
6. Winners have 14 days to redeem their prize. If the prize is not redeemed within this period of time, the participants lose their right to claim them.
Neptune Rum have the right to eliminate entries from the competition which do not adhere to the terms and conditions presented above.
Competition entries close on the 8th May 2021.